Dickerson & Quinn (D&Q) is a privately held international distributor of consumer and food products.
---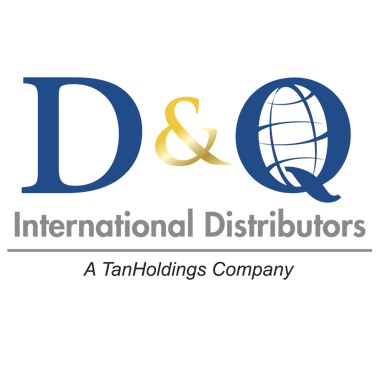 About Us
D&Q was founded in April of 1985 as a California corporation, by Donald Dickerson and Robert Quinn. Both Dickerson and Quinn were executives with Connell Bros. Co., Ltd., (CBC) prior to the formation of Dickerson & Quinn.

As a result of changes in corporate objectives, CBC decided to divest itself of its San Francisco-based Food and Consumer Products Division, including the Guam Branch office, allowing Donald Dickerson and Robert Quinn the opportunity to assume control of the operation. The stock of D&Q is 100% owned and equally shared by Mr. Dickerson and Mr. Quinn.
Headquartered in Guam, the company focuses upon exports to Saipan, Micronesia and the major trading centers of the Pacific Rim. Operating with a committed staff of well-trained and motivated personnel in Guam and Saipan, D&Q is primed for continuous growth in the future.

In 1988, Timothy Kernaghan joined Dickerson & Quinn to manage the company's Guam operation. Under his leadership, the Guam office has moved from a predominately "indent" style of conducting business to a complex and integrated system involving warehousing, merchandising, and marketing activities. It was not merely coincidental that the company's most significant growth has occurred during this transformation.
The Guam branch office of Dickerson & Quinn performs a variety of functions relating to the sales, and marketing of products exclusively represented by Dickerson & Quinn. Though Guam is an island in the Western Pacific, it is strategically located in close proximity to the major trading centers of Asia and it is proud of its status as a U.S. Territory. As such, its citizens identify closely with American culture and tastes in food and consumer goods. Any manufacturer wishing to introduce its products into Guam and the surrounding islands of Micronesia should carefully study the demographic characteristics of the region to assess the viability of entering the market.

The major tasks performed include the following:
Establish sales objectives by account and product category to execute an effective sales call.
Enhance opportunities for increased sales by identifying adverse stock or price conditions existing in customer inventories.
Locate and source items that are outside the company's customary product listing on a "spot", or potentially ongoing basis.
Manage shelf space for the customer by applying industry accepted merchandising techniques to maximize product turnover at retail.
In partnership with the manufacturers, develop on-going trade, consumer-oriented, and promotional activities managed within the restraints of an approved marketing budget.
Review sales trends with manufacturers and key accounts based upon data generated from the company's extensive MIS system..
Place increased emphasis upon sales from its warehouse in response to changing needs in the local market.
Generate timely and accurate accounting reports to track and evaluate the company's progress in meeting its budget objectives throughout the year. (Ernst & Young LLP performs an annual independent review of the company's financial statements)
Current Program Management
Account Base
- Retail: 237
- Convenience: 59
- Institutional: 21 - Specialty: 15 Total Account Base: 332

Storage Capacity
The warehouse facility itself is approximately 10,000 square feet which includes an air-conditioned area for temperature sensitive products.
Delivery Capability
Four delivery vehicles are maintained: three (3) large capacity delivery trucks and one (1) van.
Saipan has matured as a marketplace and the level of service required to maintain distribution has changed over time. The warehouse operation began November 1998. Max Kretzers joined the organization as the Resident Manager and oversees the Saipan warehouse operations. Kretzers is a long-term Resident Manager who brings a variety of business expertise to the organization. Under his leadership, the company has quickly developed into a leader and has gained a reputation for its service and reliability.

The Saipan office performs tasks similar to those of the Guam office.

Current Program Management
Account Base of Traditional Retail Outlets
- Retail: 198
- Convenience: 15
- Institutional: 12 Total Account Base: 225

Storage Capacity
16,000 square feet of warehouse, including an 800 square ft air-conditioned storage room.
Delivery Capability
Three delivery vehicles are maintained: three (3) delivery truck and one (1) van.
---